VietNamNet Bridge – The US dollar price has unexpectedly been increasing in recent days, but the nominal exchange rate remains unstable. Economists believe an adjustment of the exchange rate would not boost exports.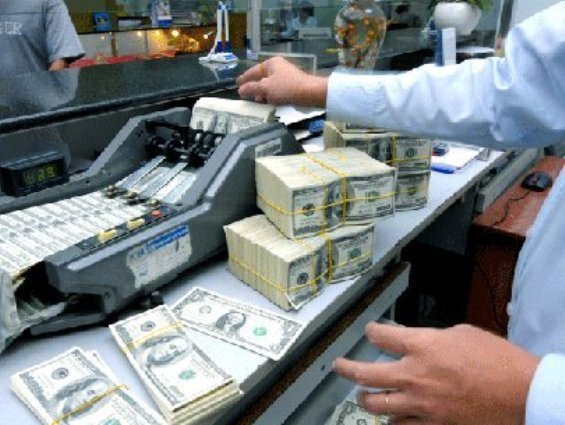 Commercial banks on November 17 quoted the dollar price at VND21,365-21,375 per dollar, while the dollar price on the black market soared to VND21,450 per dollar.
On November 16, the Vietcombank's quoted dollar price was VND21,420 per dollar, up by VND45 per dollar over the day before, nearly hitting the ceiling VND21,458 per dollar level.
Nguyen Tien Dat from the Hong Kong and Shanghai Banking Corporation (HSBC) thinks the US dollar appreciated against the dong because of the news about the excess of imports over exports in the last three months, worth $1 billion.
Meanwhile, there are signs showing that foreign portfolio investment has decreased because the US Federal Reserve has stopped is third Quantitative Easing (QE3).
In its report about the Vietnamese stock market, Maybank Kim Eng Vietnam, a securities company, noted the continued net sale by foreign investors. On November 14, foreign investors' net sales reached 3.8 million shares on the HCM City bourse, worth VND150 billion, or 43 percent higher than the previous trading session.
The net sale continued earlier this week, on November 17, though the figure was lower.
HSBC Vietnam also noted that the demand for dollars has increased from banks. The positive dong liquidity in October and the low interest rates allowed banks to buy more foreign currencies.
However, the bank believes that the dong/dollar exchange rate will not increase too sharply, but will hover around VND21,250 per dollar until the end of 2014.
Meanwhile, some analysts noted that many businesses were rushing to buy dollars to pay bank debts, thus leading to the increase in dollar demand.
In its latest move, the central bank has said that it would not adjust the dong/dollar exchange rate, even after the dollar price nearly hit the ceiling level on November 18.
The bank admitted that the dollar price has increased in recent days, but it is still below the ceiling level.
It attributed the dollar price increase to a rumor spread among the public that the State Bank would adjust the dong/dollar exchange rate.
In addition, some commercial banks have bought dollars in recent days to improve their foreign currency positions, which has led people to think demand is increasing.
SBV said there was no need to adjust the exchange rate for three reasons.
First, the dollar demand and supply are still in normal conditions. In the first 10 months of the year, Vietnam gained a trade surplus of $2.36 billion, helping keep the total payment balance's surplus at a high level of $11 billion. Second, the dollar supply from foreign direct investment (FDI) and kieu hoi (overseas remittance) is abundant. Third, the foreign currency market has been performing as usual with no unexpected changes.
Kim Chi
Related posts